Author Info: Novella Carpenter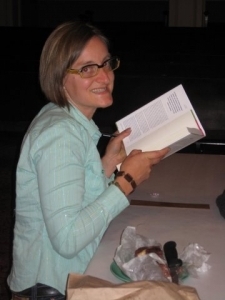 Gender: female
Hometown:
About: Novella Carpenter grew up in rural Idaho and Washington State. She majored in biology and English at the University of Washington in Seattle. While attending Berkeley's Graduate School of Journalism, she studied under Michael Pollan for two years. Her urban farm began with a few chickens, then some bees, until she had a full-blown farm near downtown Oakland.

Author photo courtesy of author website.

SOME OF Novella Carpenter WORKS:
Sponsor Video